McMurdo Station is gearing up for the busy austral summer season as this year's Winfly gets underway.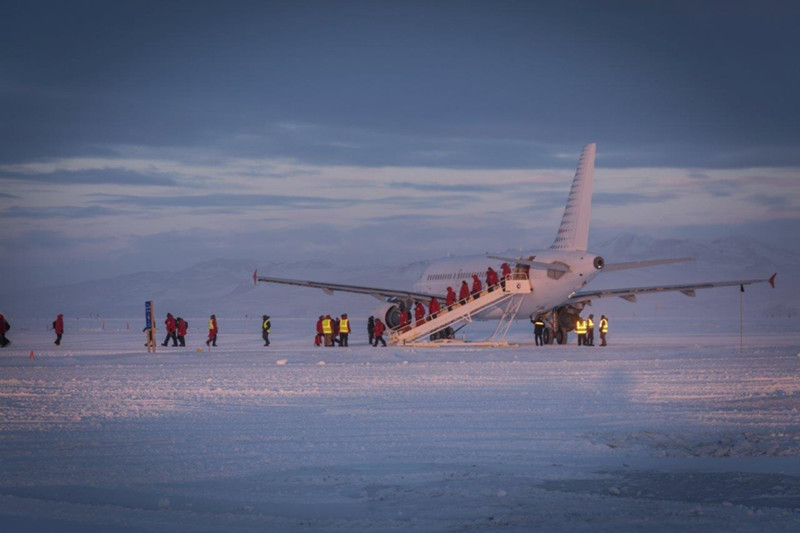 Photo Credit: Rebekah Osgood
Scientists and support staff disembark from an Airbus A319 at Pegasus airfield. During the week of Winfly, the station population nearly doubles from its winter low.
Since 1967, Winfly has been the transition period between the winter and summer seasons. It's when a quick succession of planes deliver a host of new people to the station in early August, followed by no additional flights for about two months. It allowed the newly delivered support staff enough time to prepare the station before the majority of researchers and workers begin to arrive in early October for "mainbody."
Click Here to read more.